Our Qualifications
Preston Group Wealth Strategies is dedicated to you and your financial goals. Understanding you and your risk tolerance helps us create a disciplined road map to success.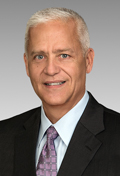 Todd Preston, CWS®
Senior Vice President, Financial Advisor, Branch Manager
Todd began his career in 1990, and is currently Senior Vice President, Financial Advisor. He has served as the Branch Manager of the Billings office since 2002. He received a degree in business administration from the University of Montana. Todd has also earned his Certified Wealth Strategist® designation from the Cannon Financial Institute. Todd has taught college level courses in both investments and economics, and serves as advisor to a portfolio managed by a local college investment class. For many years he has been a frequent guest on the KTVQ Morning TV Show discussing the markets and investments.
Growing up in Billings when it was still a small town, he enjoyed all that small community life had to offer; Billings has always been home. Todd has been active in the Billings community for many years. He has served as Vice Chair of School District #2 Board of Trustees, was Chair of the Billings Family YMCA, Tumbleweed, Magic City Soccer, as well as many other volunteer board positions over the years. He spent many years coaching youth soccer and always maintained that he had more fun than the players. Recently, he has been participating in shorter distance triathlons, not because he has a chance to win, but because he still enjoys competition and the training it requires, but mainly because "it is expensive to outgrow your clothes." Todd and his wife, Patti, have four children, two sons-in-law, and three grandchildren and counting.